Restaurant, Pool & Cocktail Bar
Ricerca and passione sono gli ingredienti principali del nostro Hotel Restaurant. Il nostro Executive Chef e la sua squadra interpretano ogni giorno con amore e dedizione i piatti più gustosi della cucina tradizionale: dalle specialità marinare alle portate di terra, i nostri piatti sono un punto di riferimento per chi ama la buona cucina and la genuinità.
Per i palati più esigenti o le occasioni speciali, riserviamo su richiesta il vostro posto da Vicky's Food&Drinks, il nuovo ristorante à la carte di Vittoria Resort nella splendida cornice dell'outdoor dell'hotel.
"Il buon cibo è il fondamento della felicità."
Il gusto continua in piscina
Nella bella stagione Vicky's è anche pool and cocktail bar: dai grandi classici come il Moscow Mule o lo Spritz ai cocktails creati sul momento appositamente per il gusto personale degli avventori, Vicky's offre un'esclusiva esperienza di mixology, tappa fissa degli ospiti che amano iniziare bene la serata.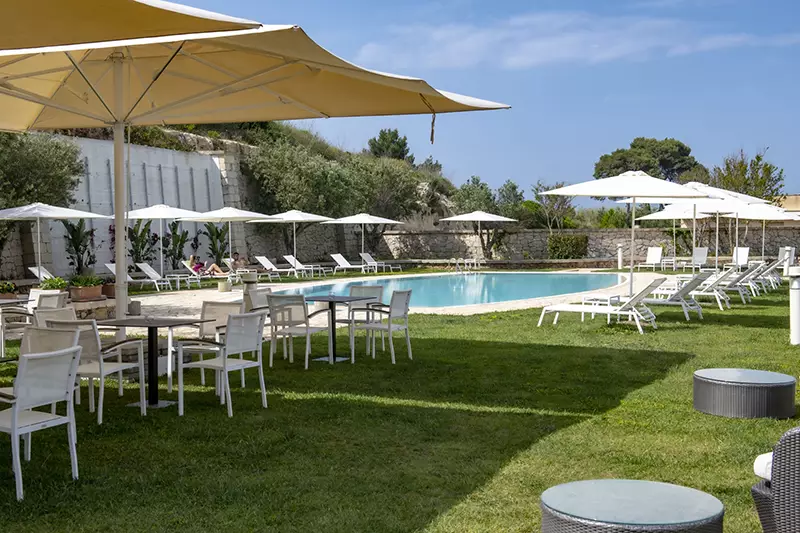 Hotel Restaurant Vittoria Resort
Via Catona, Otranto – 73028